You've got that cozy outdoor furniture, plush blankets galore, a new fire pit, and a bottle of merlot calling your name to enjoy in your outdoor space; but it's winter! Would it be crazy to attempt this activity? We at Artistic Awning are here to tell you absolutely not.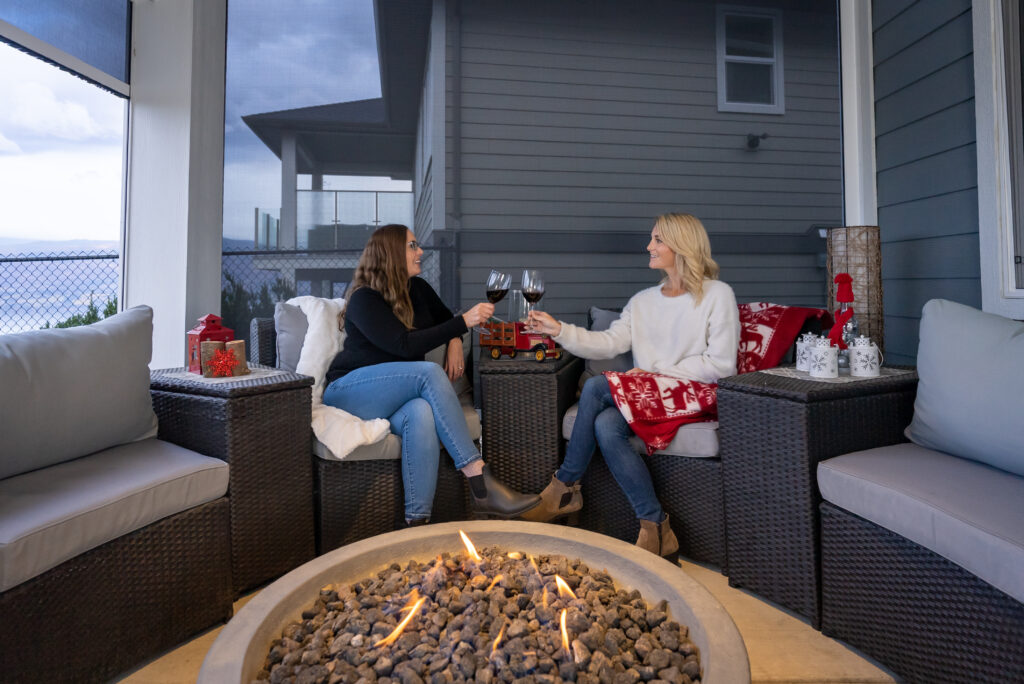 Having longer summer months than most of Canada, many homeowners in the Okanagan have invested lots into their outdoor spaces to optimize it for relaxing, lounging, and entertaining. However, we're also regularly blessed with milder winters. Depending on your location on our rolling mountains the only main concern for outdoor winter lounging is chilly breezes, snow dustings, and cool temperatures.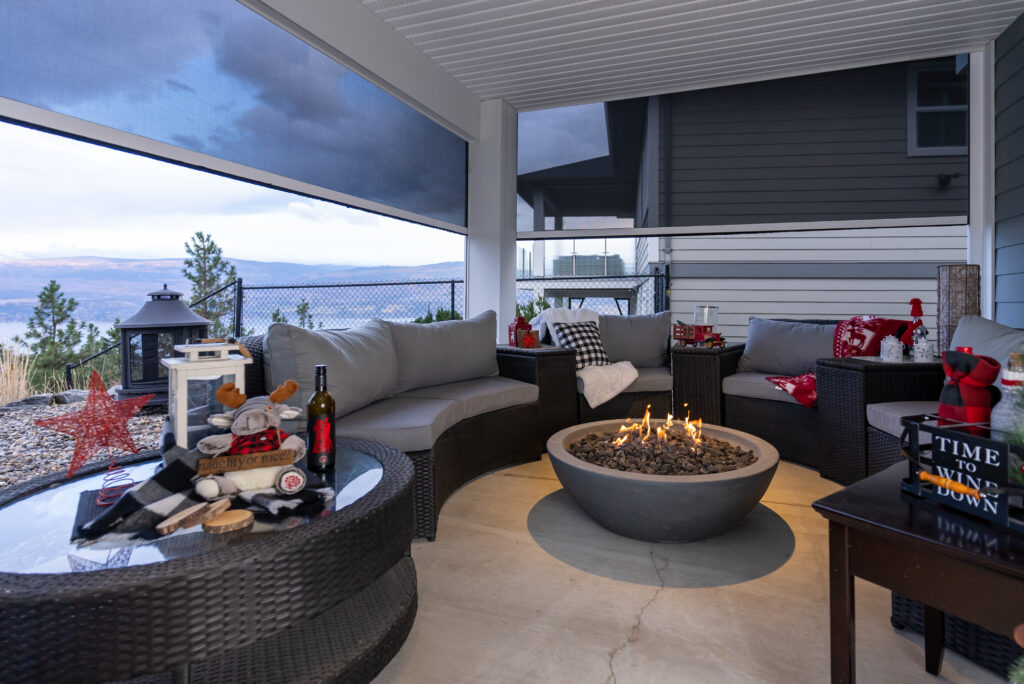 Our roll-screens, roll-shutters, and awnings offer protection against the elements and help create a more insulated space. Each of course with a varying level of effectiveness against wind and snow but guaranteed to make a big difference in your comfort. As well, everything can be custom designed and is manufactured locally at our very own shop so we can match your desired aesthetic.