Peace of Mind with Security & Storm Protection
Made with the sturdiest components
Industry-leading 5-year warranty

Available in a variety of colours
Manual or motorized operation
REQUEST A FREE CONSULT
Retractable Rollshutters
Protect What's Valuable

Rollshutters are the ideal solution for protecting homes, businesses and seasonal properties from break-ins. Designed to withstand forced entry and vandalism, rollshutters are the ultimate defense against glass breakage.
Custom-made to suit your exact size requirements, easy to operate with manual or motorized convenience, rollshutters are fabricated using high strength roll-formed aluminum with a high-density, hard resin core. Built to last, they are proven to stop excessive force and can be installed over windows, doors, counters and cabinets.
All of our rollshutters feature an industry-leading 5-year warranty.
Colour Choices

Choose one of our standard colors for your rolling shutter and complement or contrast your house colors. Or choose a custom powder coating to match any house colour.
STANDARD COLOURS
CUSTOM COLOURS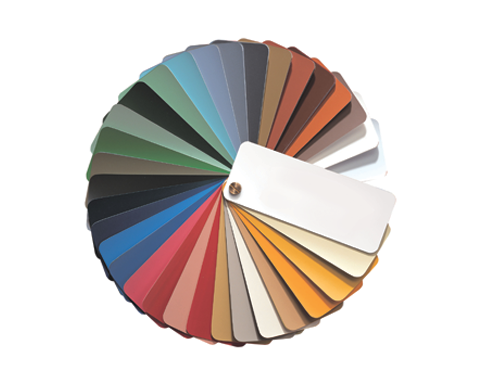 Rollshutters for Your Home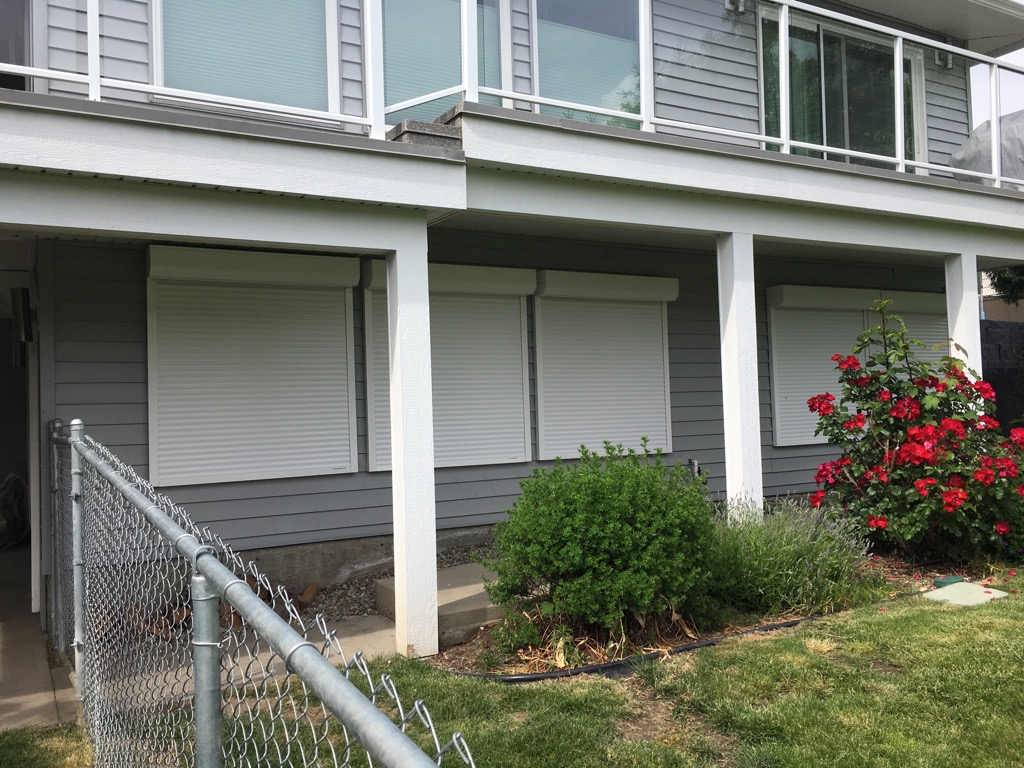 Protect your home from break-ins and create a quiet, energy efficient living environment. Rollshutters can be installed over windows, entrance doors, and patio doors or anywhere a secure insulated barrier is needed. 
Rollshutters are one of the best products available for blocking heat, cold, sound, and light from entering your windows and doors and are the perfect solution for:
Saving energy
Creating total privacy

Darkening rooms for daytime sleepers
Reducing glare and noise for home theatre rooms
---
View Gallery
Get a free consult
Rollshutters for Your Business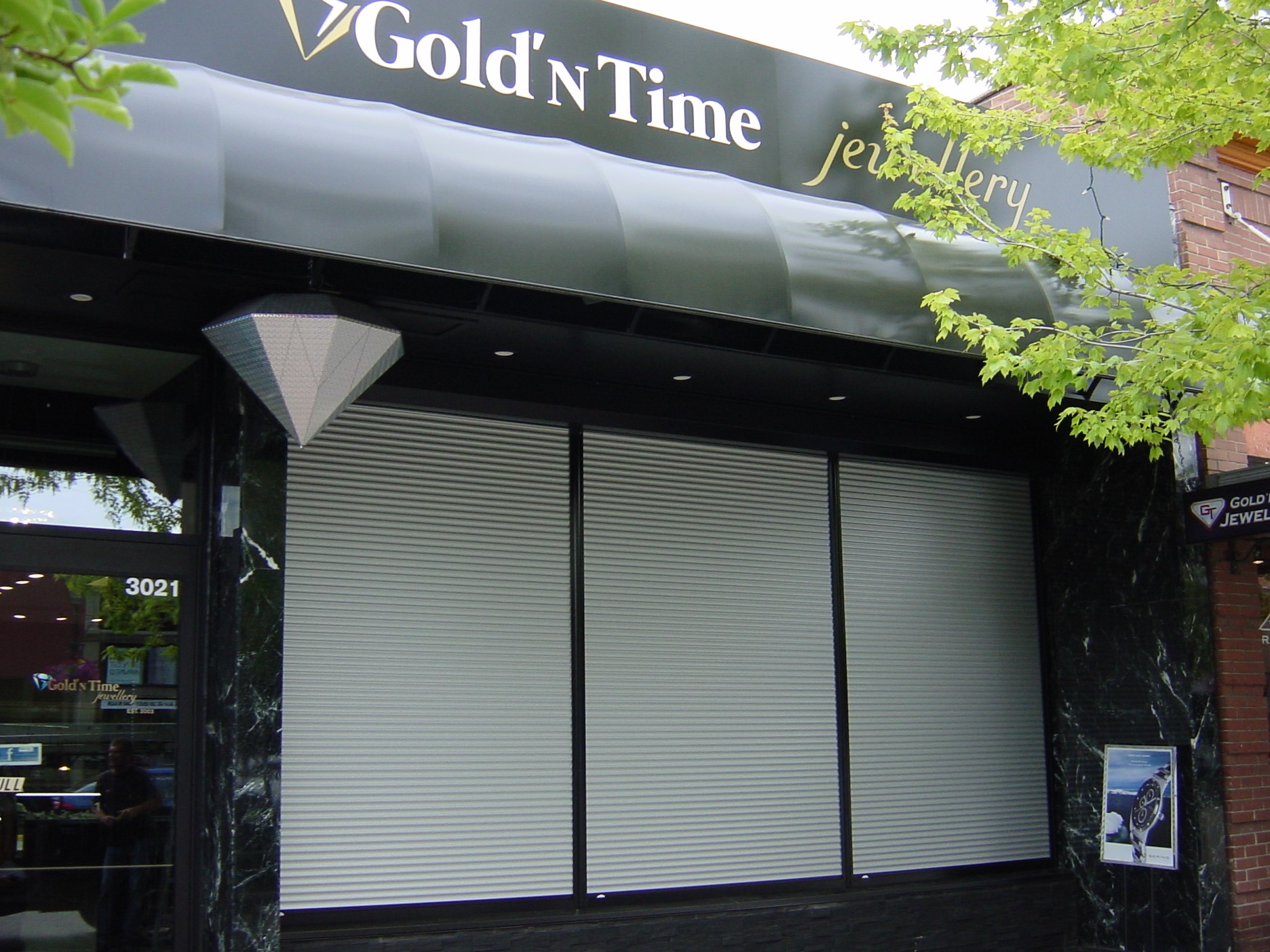 Protect your business from break-ins, vandalism and theft during non-operating hours. Unlike passive forms of security like alarms, camera systems, and window bars, rollshutters provide the ultimate proactive deterrent against crimes of opportunity.
Get the security you need without compromising the look of your business. Rollshutters can be custom-decaled with your logo to match your company's colours and corporate image. They are ideal for:
---
View Gallery
get a free consult
Rollshutters for Schools

Prevent costly window repair and replacement from vandalism and prevent break-ins and unsettling disruptions at schools. Rollshutters installed over windows create safe school environments and are a strong defence against forced entry, vandals throwing rocks or other objects.
---
VIEW Gallery
GET A FREE CONSULT
Operation & Controls

Rollshutters come standard with manual gear operators. However, you may wish to motorize your shutters, controlling them via remote control or interior wall switch.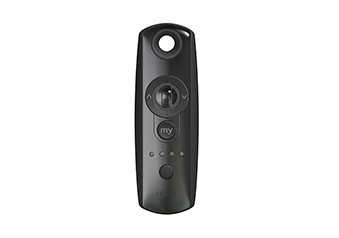 Remote Operation
A remote control provides simple and effortless operation of your rollshutters.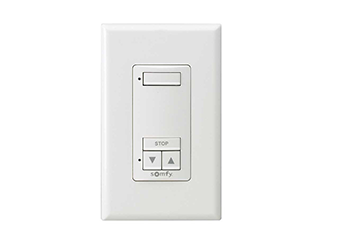 Wall Switch
A wireless radio switch compatible with all RTS motors and receivers, it will operate shutters at a distance with no wiring needed. They are available in single, 4, or 16 channel models.