Provide shade when your staff and guests need it most.
All of our awnings are crafted to suit your specific requirements and provide durable, fully retractable, elegant and functional solutions for your needs. Our patio awnings are available up to 30′ with a maximum projection of 13'2″ and 30′ width with a 5′ projection for window awnings. We have a variety of colours and styles to suit your branding needs. Visit our design page for more details.
"Artistic Awnings did a great job for us here at The Vibrant Vine Winery. They recommended the Royal Marcesa Frame Awnings which was a great fit for our building. The products are not only esthetically beautiful but also of great quality, durability and very user-friendly."
Valeria Verholen, General Manager – The Vibrant Vine
Solace Retractable Roll Screens & Vinyl Enclosures

Keep your guests comfortable any time of year with our Solace Rectractable Screens – all without sacrificing your spectacular Okanagan views.
Manufactured at our Summerland facility,  these premium retractable roll screens offer wind-resistant shade, privacy, and insect protection. Custom-made to suit your exact needs, Solace Retractable Roll Screens are the perfect complement to decks, patios, gazebos, and windows.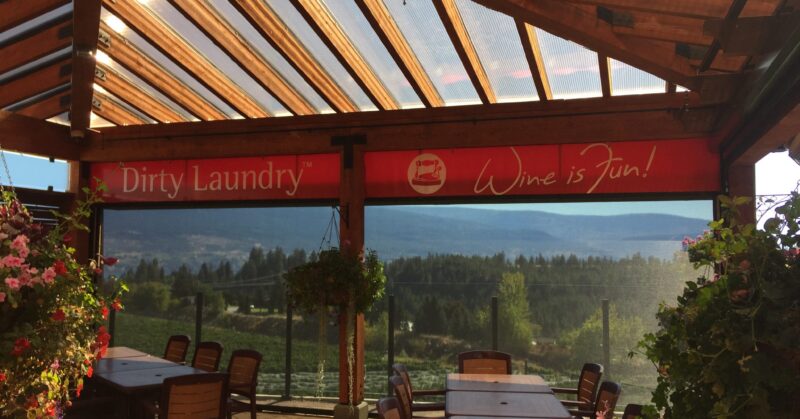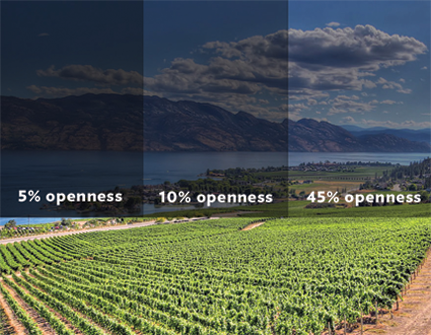 Preserve Your View
Solace Roll Screens are available in a variety of colours and weave densities. They are made using fade-resistant, high quality vinyl-coated fibreglass fabrics designed to absorb and reflect the heat and glare of the sun.
We offer a wide variety of colours and three different weave densities (5%, 10%, and 45%) so that you can choose the one that provides the perfect amount of shade and visibility.
Open your patios earlier in the year and keep them open throughout the winter months. Solace retractable vinyl enclosures are the perfect product for extending the life of your outdoor living space all year round, keeping the rain, snow, wind and glaring sun from compromising your patio experience.
Used both for homes and restaurants, Solace Enclosures allow for comfort and protection from the elements without losing your beautiful Okanagan views. Ideal for deck enclosures these vinyl screens provide protection and security.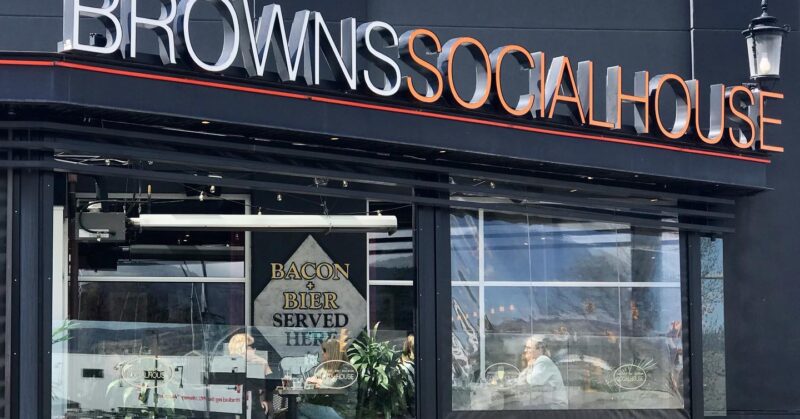 Custom Colours
Solace Roll Screens are custom powder coated to harmonize with your property. Choose the colour that suits your style and we will match it with our high-quality scratch-resistant finishes that are meet your exact requirements.
Our Solace Vinyl Enclosures have the option of black-out vinyl with tons of vinyl colours to choose from. Ennis 1974 is treated with a thin acrylic/fluorinated PVDF blend on one side and an acrylic lacquer coating on the other, which provides thermal insulation, soundproofing, superior chemical aging resistance, fire resistance, UV and gamma radiation stability and exceptional properties in tension and deflection.
Another popular option for restaurants and patios with beautiful views is to add CountryView clear vinyl windows. CountryView is the highest grade uncoated pressed clear vinyl product and is specifically designed for residential, commercial and architectural applications.
The Benefits of Solace Retractables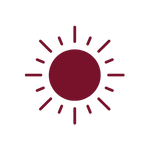 Choose from a variety of screen colours and densities that shade you from the heat and glare of the sun and provide excellent daytime privacy.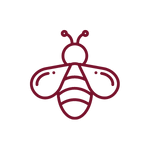 Keep bugs out so that your guests can simply relax and enjoy your outdoor patio or tasting space.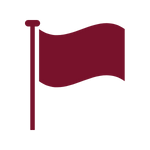 Don't let your guests or your serving ware get blown away. Protect yourself and your guests from the wind to keep everyone comfortable.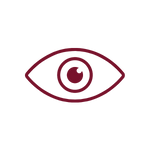 Enjoy shade and comfort without compromising your beautiful Okanagan views.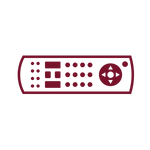 Our retractable roll screens can be operated either manually with a crank rod or using a sleek remote control transmitter, while our vinyl enclosures require motorized operation.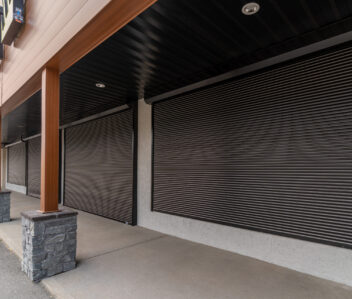 Rollshutters are the ideal solution for protecting homes, businesses, schools and seasonal properties from break-ins. Unlike passive forms of security like alarms, camera systems, and window bars, rollshutters provide the ultimate proactive deterrent against crimes of opportunity.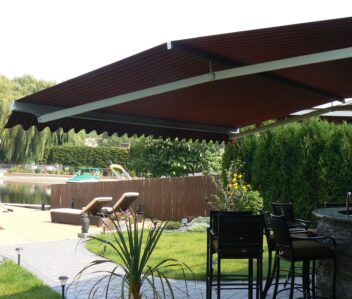 Looking for Home Awning Solutions?
Make the most of your outdoor oasis this year. With 100's of styles available, our best-in-class retractable awnings are custom-made to complement your home. Learn more or contact us for a free, no-obligation estimate.